~ CHAOTIC CONTENT CREATOR ~ ADHD COMPASSION COACH ~ RELATABLE PODCAST HOST ~
Welcome! You've made it!!
I'm so frickin' glad you're here...
In a sea of internet people promising to change your life, I'm here to give you realistic ideas and genuine bloody support. Every bit of progress, no matter how small, is worth celebrating.
I'm Ceri Sandford (pronounced 'Kerry', it's Welsh) and I cannot wait to support the heck out of you with my special brand of ADHD compassion coaching. 
I've helped thousands of overwhelmed adults give themselves the frickin' permission to embrace and embody a more compassionate lifestyle.
READ MORE ABOUT CERI
~ WORK WITH CERI ~ WORK WITH CERI ~ WORK WITH CERI ~
Join the ADHD
Compassion
Club
Don't feel alone on this journey anymore. This is a safe online space for adults who are learning to understand, embrace, and accept their neurotype discovery. Real community and connection.
TELL ME MORE
8DHD 8-Week Group
Coaching 
Program
Designed to guide you on an 8-week journey towards self-compassion and self-regulation.
And maybe one day even, experiencing true self-acceptance of your struggles.
JOIN THE NEXT ROUND
Apply for private
1:1 ADHD
Coaching
Gentle accountability and uplifting personalised support via weekly or fortnightly sessions. Feel empowered to manage your life by working with your differences.
APPLY HERE
Michelle
"Since joining I focus on one task and get that done, I speak more kindly to myself, and I am tracking my moods, monitoring my energy levels, and honouring them. I'm also using little compassionate sayings such as I embrace my chaos and it is helping me focus on my strengths. Being part of this community like this has given me a place to normalise my weirdness and reflect on how far I've come."
Maddie
"Being at the start of my diagnosis journey, it was so nice to discuss ADHD things with people who had gone through the same thing and had started to put strategies in place at home and at school. From my engagement in the 8DHD program, my courage grew and I even felt brave enough to book in a psychiatrist appointment for an assessment and now see a psychologist on a weekly basis."
Eliza
"Before 8DHD, I felt relieved by my ADHD diagnosis but was shy to share it outside my closest circle. Since participating in the program, workshops, journalling, and (most significantly) group chats with other neurodivergent teachers, I feel empowered by the knowledge I now have, and the self-acceptance and compassion I have developed. I'm ready to shout from the rooftops and advocate for myself with accommodations I might need."
Ruby
"Thank you so bloody much. You're so helpful. You have given me so much insight in helping me figure out my brain. I now have the tools for self-compassion, acceptance and management of daily life as a neurodivergent. What an emotional and beautifully chaotic quest it has been so far. I am truly grateful for the experience of having you as a coach. You are bloody brilliant! The understanding you bring to this space is mind-blowing."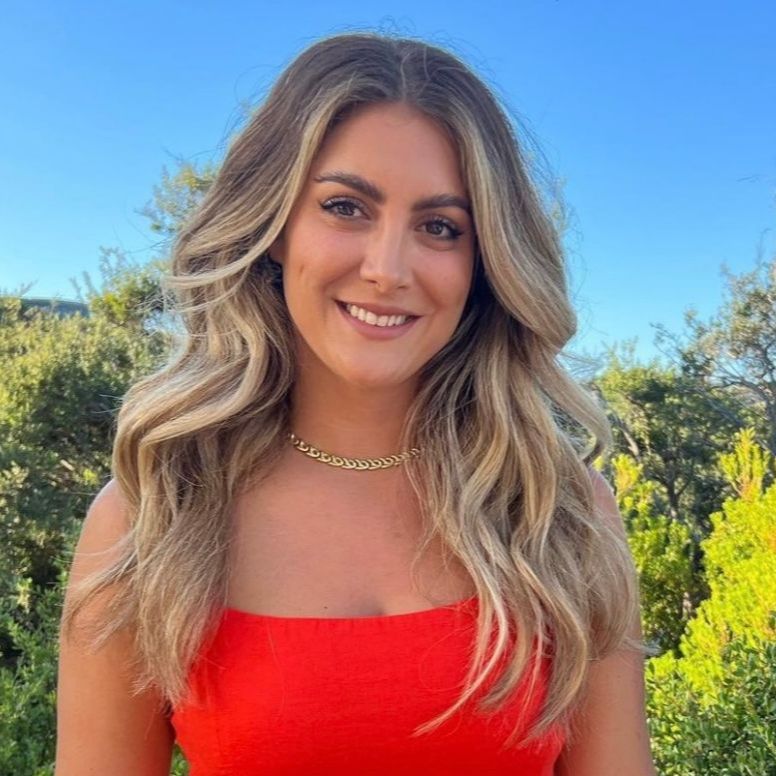 Alannah
"For a lifetime of feeling like I'm not good enough, smart enough, organised enough, clean enough, on time enough, too emotional, or just too much. I am finally learning that I am enough, just as I am. I'm so glad I trusted my gut and found some support as I'm learning a new way of living that suits me, so it doesn't have to feel like an uphill battle anymore. I am letting myself have the typical ADHD moments without overanalysing them. I finally get it and it's like the veil has been lifted."
Phoebe
"I had some anxiety about beginning coaching but Ceri is so genuine and relaxed that I was immediately at ease. 1:1 coaching sessions are a safe, encouraging environment full of joy, fun and deep wisdom, they often feel like a great chat with a very wise friend. Her knowledge, guidance and gentle accountability have been integral to learning and embracing my strengths and navigating my challenges in a compassionate, ND affirming way."
What if you made it

easier?
What if you

allowed

yourself to rest?
Connect with me and let's find out.
CONNECT WITH CERI